TOEIC PART 6 SAMPLE TEST

TOEIC PART 1V



Directions:
Read the texts that follow. A word or phrase is missing in some of the sentences.
Four answer choices are given below each of the sentences.
Select the best answer to complete the text.
Then mark the letter (A), (B), (C), or (D) on your answer sheet.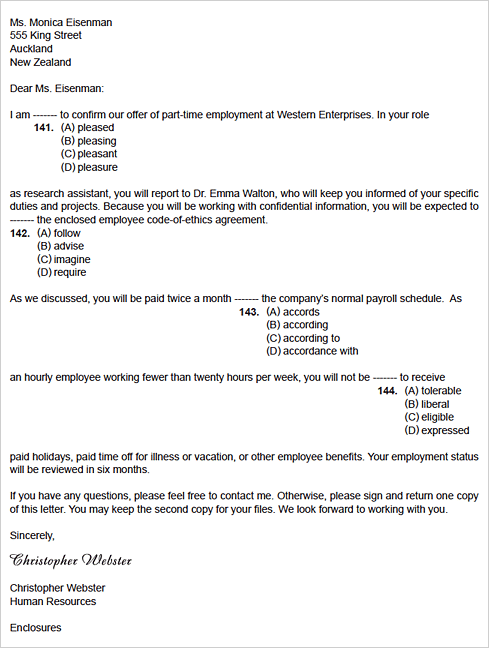 Powered by SHERINA英会話
POWERED BY: SHERINA英会話